Overarching
Overarching – Understanding Florida's Energy Systems
Research Projects:
Title:Power Generation Expansion Portfolio Planning to Satisfy Florida's Growing Electricity Demands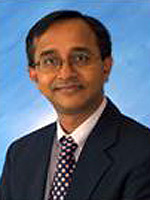 PI: Tapas Das Research Interests and Contact Information
Co-PI:Ralph Fehr
Description: The objectives of the proposed research are to 1) develop a comprehensive generation technology based portfolio optimization (GTPO) model and its solution algorithm, and 2) develop educational resources to enhance training of scientific workforce for the state of Florida. The research will directly address three major challenges: fulfillment of the growing power demand, meeting the emissions targets, and supply of technology workforce. The potential economic impact of the proposed research on the State of Florida is expected to be very high, since an energy-secure environment is a basic necessity to support the current trend of explosive growth both in industry and human resources.
Budget: $71,906
Universities: USF
External Collaborators: Argonne National Lab
Title: Joint Optimization of Urban Energy-Water Systems in Florida
PI: James P. Heaney
Title: Combined Cooling, Heat, Power, and Biofuel from Biomass and Solid Waste
PI: William Lear
Co-PI: Jacob Chung
Title: Design, Construction, and Operation of CSP Solar Thermal Power Plants in Florida
PI: Yogi Goswami
Co-PIs: E. Stefanakos, M. Rhman, S. Aydin, R. Reddy
Title: Development of High Throughput CIGS Manufacturing Process
PI: Neelkanth Dhere
Title: Solar Photovoltaic Manufacturing Facility to Enable a Significant Manufacturing Enterprise within the State and Provide Clean Renewable Energy
PI: Dan Morel
Co-PIs: Chris Ferekides, Lee Stefanakos
Title: Research to Improve Photovoltaic Cell Efficiency by Hybrid Combination of PV and Thermoelectric Cell Elements
PIs: Nicoleta Sorloaica-Hickman, Robert Reedy
Title: An Integrated Sustainable Transportation System
PIs: David Norton, Keith Duncan
Co-PI: Shirley Meng
Title: PV Energy Conversion and System Integration
PI: I. Batarseh
Co-PIs: J. Shen, Z. Qu, X. Wu, W. Mikhael, L. Chow
Title: Integrated PV/Storage and PV/Storage/Lighting Systems
PI: Franky So
Co-PIs: Jiangeng Xue, Shirley Meng
Title:The Future Florida Grid: Ensuring a Reliable and Resilient Electrical Energy Transmission and Delivery System in a Changing Environment
PI: Steinar Dale
Co-PIs: Tom Baldwin, Omar Faruque, James Langston, Peter McLaren, Rick Meeker, Karl Schoder, Mischa Steurer
Title: Secure Energy Systems
PI: Pramod Khargonekar