2011 Summit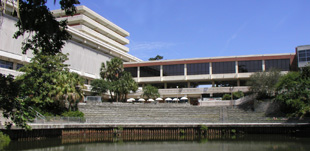 The Third Annual FESC Summit was held on September 27-28, 2011 at the University of Florida's Reitz Union. The program featured internationally renowned speakers, as well as present Agenda featured Pre-Summit Workshops on September 26, organized by US DOE Energy Efficiency and Renewable Energy division, the Florida Advanced Technological Education Center, and the Network of Energy Sustainable Communities.
Pre-Summit Workshops – September 26, 2011

Jobs in the Clean Energy Supply Chain: Securing Florida's Energy Independence 8:00AM – 5:15 PM, University of Florida, Gainesville Florida. There is no registration fee, but registration is required. Click on the link above for more information and to register.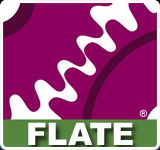 Community College Energy Workshop 9:30AM – 4:00PM at Santa Fe College, Gainesville Florida. Organized by the Florida Advanced Technological Education Center. Click here for more information and to register.
Monday, September 26 – Pre-Summit Workshops
Jobs in the Clean Energy Supply Chain: Securing Florida's Energy Independence (US DoE and FESC) – 7:30am-5:15pm, University of Florida Reitz Union
Community College Energy Summit (FLATE and Santa Fe) – 9:30am-4:00pm, Santa Fe Center for Innovation and Economic Development
Advisory Board Meeting – 6:30PM Embers Restaurant (Board Members Only)
Tuesday, September 27 – FESC Summit

7:30- 8:15am On-site registration
8:25 – 8:40am Welcome
Win Phillips, Vice President for Research, University of Florida
Adam Putnam, Commissioner, Florida Department of Agriculture and Consumer Services
8:40 – 9:15am FESC Overview
Tim Anderson, Director
9:15 – 10:15am Keynote Address: Linking Science, Innovation, and Policy to Transform the World Energy Systems: The MIT Energy Initiative

Robert C. Armstrong-Department of Chemical Engineering, MIT Energy Initiative, Massachusetts Institute of Technology
10:15 – 10:45am Break
10:45 – 12:15am Plenary Session:
Chemistry: The Key to Sustainability and Energy Independence
Roy Periana Director, Scripps Energy Laboratories
Advanced Biofuels: The Road to Commercialization
George Philippidis, Director, Alternative Energy Research Center, Associate Professor of Biofuel Engineering, University of South Florida Polytechnic
The Regulatory Perspective
Commissioner Eduardo Balbis, Florida Public Service Commission
EE/RE Technology Investment and Financing
Chris Fountas, General Partner, Milcom Venture Partners
12:15 – 1:15pm Buffet Lunch
1:15: 2:00pm Roundtable Discussion: Jim Fenton
2:00 – 3:40pm Technical Session I

Algal Biofuels
Chair: Ann Wilkie
#66 Biogasification of Marine Algae Nannochloropsis Oculata – Samriddhi Buxy, Robert Diltz and Pratap Pullammanappallil, University of Florida and Air Force Research Laboratory
#74 A Preliminary Estimation of the Algal Feedstock Production Potential of Tampa Bay Utilizing CO2 Emissions and Wastewater Effluent – O. Kofi Dalrymple, Trina Halfhide, Innocent Udom, Ben Gilles, John Wolan, Qiong Zhang and Sarina Ergas, University of South Florida
#104 Novel Anaerobic/Algae Membrane Bioreactor (A2MBR) for Sustainable Recovery of Renewable Resources (Energy, Nutrients, Water) from Wastewater – Ana Prieto, Robert Bair, Ivy Cormier and Daniel Yeh, University of South Florida
#107 Utilizing Native Algae for Biofuel Production – Ann C. Wilkie, University of Florida
#123 Algenol's Direct to Ethanol® Technology: A Cyanobacteria-Based Photosynthetic Process for the Production of Ethanol – Ben McCool, Frank Jochem, Ken Spall, and Ron Chance, Algenol Biofuels, Inc.
Energy Efficiency , Storage and Delivery
Chair: Yicheng Tu
#42 A new resonant DC Link for Single Phase Inverter – Anna Grishina, Haibing Hu, Dehua Zhang, Ahmadreza Amirahmadi, Issa Batarseh and John Shen, University of Central Florida
#65 ZVS-PWM High Frequency Grid Connected Micro-Inverter without Additional Components – Qian Zhang, Dehua Zhang, Haibing Hu, John Shen and Issa Batarseh, University of Central Florida
#68 High-Power High-Efficiency 13.56 MHz Class-E Power Amplifier for Wireless Power Transmission Systems – Raul Andres Chinga, University of Florida
#47 Modeling and Simulation of a Transport Membrane Condenser for Waste Heat Recovery – Cheng-Xian Lin, Florida International University
#1 Making Databases Green: An Energy-Aware DBMS Approach – Yicheng Tu, University of South Florida
Energy Policy
Chair: Mark Jamison
#12 Renewables and Energy Efficiency in the Body of Knowledge of Infrastructure Regulation – Sanford Berg, University of Florida
#19 Innovations in Energy Policy Technology: How do Florida Cities and Counties Measure Up? – Jessica Terman and Richard Feiock, Florida State University
#59 Saving Energy and Jobs through Effective Revolving Loan Programs in the Residential Retrofit Sector – Hal Knowles, Pierce Jones and Craig Miller, University of Florida
#4 Expansion Planning for Combined Electricity and Natural Gas Systems – Alexey Sorokin, Qipeng Zheng and Panos Pardalos, University of Florida and West Virginia University
#6 The Effect of Renewable Portfolio Standards on State-Level Employment: An Ex Post Analysis – Colin Knapp, University of Florida
3:45 – 4:00pm Poster Overview Session: David Block
4:00 Break
4:15 – 5:30pm FCRC Biofuels Pilot Plant Tours

5:00 – 6:30pm Reception Sponsored by Florida Power and Light
Opening Remarks: Buck Martinez, FPL
Wednesday, September 28 – FESC Summit
8:00am Roundtable Report: Jim Fenton
8:30 – 9:30am Plenary Session:
Smart Grid – Renewable Integration and Cybersecurity
Pramod Khargonekar, Professor and Eckis Chair, University of Florida Department of Electrical and Computer Engineering
U.S. PV Manufacturing and Opportunities for Florida
Winston Schoenfeld, Director of PVMC-FL, Associate Professor of FSEC & CREOL, University of Central Florida
Thin Film Photovoltaics
Chris Ferekides, Professor, Electrical Engineering, University of South Florida
9:30am Break
10:00am – 12:00pm Technical Session II
Biomass
Chair: Ali T-Raissi
#83 U.S. Canada Clean Energy Partnerships in Bioenergy – Margaret Cullen, Consulate General of Canada
#89 Biomass Composition and Theoretical Ethanol Potential of Six Tall Grass Species Grown in Florida – Jeffrey Fedenko, John Erickson, Lynn Sollenberger, Robert Gilbert, Joao Vendramini, Kenneth Woodard and Zane Helsel, University of Florida and Rutgers
#113 Tri-reforming of Methane and CO2: A Novel Concept for Catalytic Production of Solid Waste Syngas with Desired H2/CO Ratios for Liquid Biofuels – Philip Saraneeyavongse, Devin Walker, John Wolan and John Kuhn, University of South Florida
#36 Enzymatic Hydrolysis of Pulp Dissolved in N methyl Morpholine Oxide (NMMO) – Subramanian Ramakrishnan, Gary Brodeur, John Telotte, Elizabeth Yau and John Collier, Florida A&M University and Florida State University
#51 Comparative Life Cycle Assessment (LCA) Of Lignocellulosic Biomass Conversion into Different Energy Products – Maria Pinilla, Qiong Zhang and Babu Joseph, University of South Florida
#121 Development and Costing of an Integrated Biomass Gasification/Fischer-Tropsch Synthesis Process for Co-production of Transportation Fuels, Heat and Power – Ali T-Raissi, Nazim Muradov, Amit Gujar, Jong Baik, Nathaniel Garceau, Suzanne Fenton, David Block and Errol Hinkamp, University of Central Florida
Energy Systems
Chair: Pramod Khargonekar
#30 Development of a Green Air Conditioning System Based on a Rotary Engine Structure – Yiding Cao, Florida International University
#43 LPG (Liquid Propane Gas) and DME (Dimethylether) Indirect and Direct Injection System in Liquid Phase – Danilo Gardi, ENSIDA R&D LLC
#63 Steam Iron process: Examination of Regenerative Cycling – Richard Stehle, Michael Bobek and David Hahn, University of Florida
#61 Florida's Energy-from-Waste Industry: Utilizing One of Florida's Indigenous Fuel Sources – Joseph Treshler, Covanta Energy
#46 Comparison of Mesophilic and Thermophilic Two Stage Anaerobic Digestion of Municipal Organic Solid Waste – Gayathri Ram Mohan, Patrick Dube and Pratap Pullammanappallil, University of Florida
#99 Environmental Study of Solid Waste Collection – Mousa Maimoun and Debra Reinhart, University of Central Florida
Ocean, Carbon Capture, and Nuclear Energy
Chair: Mark Stewart
#3 Marine Hydrokinetic Energy in Florida: Toward Implementation – Howard Hanson, Susan Skemp, Gabriel Alsenas, Camille Coley and William Baxley, Florida Atlantic University
#9 Blade Vortex Interaction in Uni-directional Impulse Turbines for Wave Energy – Carlos Velez, Justin Ladd and Othmane Khoungui, University of Central Florida
#62 Hydrovolts Offers New In-Stream Hydrokinetic Turbines – Burton Hamner and Colin Mcrae, Hydrovolts, Inc
#7 Carbon Capture and Sequestration: Opportunities in Florida – Jeffrey Cunningham, Yogi Goswami, Mark Stewart and Maya Trotz, University of South Florida
#33 Metallic Nuclear Fuel Research at University of Central Florida – Ke Huang, Emmanuel Perez, Youngjoo Park, Ashley Ewh and Yongho Sohn, University of Central Florida
#114 A Modified Steam-Methane-Reformation Technique of Hydrogen Production – Surendra Saxena, Florida International University
1:00 – 3:00pm Technical Session III
Biomass
Chair: William Lear
#79 Establishing a Sustainable Feedstock Industry in the Southeast – Steven Webster, Mathews-Webster Consulting
#26 Combined Cooling, Heat, Power, and Biofuel from Biomass and Solid Waste – William Lear, Jacob Chung, Elango Balu, Minki Kim and Uisung Lee, University of Florida
#29 Bioenergy and Bio-based materials from Lignocelluloses – Zhaohui Tong, Lonnie Ingram and Letian Wang, University of Florida
#39 Engineering Thermotolerant Bacillus Coagulans for Production of D-lactate from Lignocellulosic Biomass – Qingzhao Wang, Lonnie Ingram and K T Shanmugam, University of Florida
#73 Characterization of Invasive Potential of Naturalized Populations and Cultivated Types of Elephantgrass, A Bioenergy Species for Florida – Lynn Sollenberger, Kenneth Woodard, Joao Vendramini, Christine Chase, Yolanda Lopez, Maria Gallo, Jeff Seib, Ken Langeland and Hermes Gerardo, University of Florida
Energy Storage & Delivery
Chair: Kevin S. Jones
#40 Towards Solid-State Li ion Batteries with Semiconductor Nanowire Anodes – Nicholas Rudawski, Jeong-Hyun Cho, Binh Tran, Guangyu Chai, Isaiah Oladeji, Mark Orazem, S. Picraux and Kevin Jones, University of Florida, Los Alamos National Laboratory and Planar Energy
#44 Solid-Liquid Hybrid Lithium Ion Batteries – Isaiah Oladeji, Guangyu Chai, Bin Tran, Craig Nelson, Don Sun and Paul Valesco, Planar Energy
#45 Theoretical and Experimental Studies of Fullerite Modified by Oxidation, Intercalation, and Radiation – Charles Weatherford, Kalayu Belay and Gennady Gutsev, Florida Agricultural & Mechanical University
#81 Bipolar Energy Storage Technology – Julius Regalado, G4 Synergetics
#103 Design, Fabrication and Evaluation of Micro-Supercapacitors – Majid Beidaghi and Chunlei Wang, Florida International University
#109 Remarkable Oxygen Reduction Activity from Pure Single Wall Carbon Nanotube Films – Rajib Das and Andrew Rinzler, University of Florida
Solar Energy
Chair: David VanWinkle
#17 Determination of the Historical Solar Resource for any Latitude – Longitude location in Florida – Charles Cromer, University of Central Florida
#86 Efficient Inverted Polymer Solar Cells Using Silole-Containing Low-Bandgap Polymer – Cephas Small, Jegadesan Subbiah, Frederick Steffy, Chad Amb, John Reynolds and Franky So, University of Florida
#18 Thin-Film Pilot Line Process Development – Don Morel, Chris Ferekides and Elias Stefanakos, University of South Florida
#55 Monitoring the Device Quality of CIGS Thin-Film Solar Cells – Neelkanth Dhere, Ashwani Kaul and Eric Schneller, University of Central Florida
#8 High Efficiency Organic Photovoltaic Cell and Novel Polymer and Device Structure – Cephas E. Small, Song Chen, Sai-Wing Tsang, Jegadesan Subbiah, Chad Amb, Tzung-Han Lai, John R. Reynolds and Franky So, University of Florida
#111 Photovoltaic Effect Based on Mott Insulators – Efstratios Manousakis, Florida State University
3:00pm Break
3:30 – 5:00pm Technical Session IV
Energy Efficiency
Chair: Rob Vieira
#80 Application of Ground Source Heating and Cooling System at the SyracuseCoE Headquarters Building – Suresh Santanam, Syracuse Center for Excellence
#94 KUNNE Indoor Climate Control Temperature & Humidity Management Technology – Teppo Jokinen, Palm Beach R&D Inc
#64 Efficiency – Maximize Full Potential, Sustain Savings, Mitigate Risk – Michelle Simon, Schneider Electric
#90 The Role of Energy Storage in the Adoption of Renewable Energy for the Grid – Joseph Simmons, Florida Gulf Coast University
#117 Geothermal, Basements & Stormwater Vaults To Reduce Energy & Conserve Water in Florida – Thomas Mudano and Steve Hickok, Sustainable Environment Research Foundation
Energy Policy
Chair: Colin Knapp
#76 Cleantech Manufacturing: Made in Florida – Carlos M Gonzalez, United States Bluechip Energy & Advanced Solar Photonics
#11 Energy Consumption Simulation and Construction Cost Analysis for Wood and Steel Framing System in Florida Residential Housing: Case Study – Aiyin Jiang, University of North Florida
#34 An Upstream Carbon Pricing Modeling Approach to Establish a Public Benefit Fund for Florida – Zafar Siddiqui, Ted Kury and Julie Harrington, Florida State University and University of Florida
#75 Carbon Revenue Redistribution Strategies via Subsidies for Low-Emission Generators – Patricio Rocha and Tapas Das (Co-Presenter: Felipe Feijoo), University of South Florida
#98 Characterizing Energy Efficiency Using Utility and Appraiser Data – Nicholas Taylor, University of Florida
5:00pm Adjourn