Advisory Board
Chair of the Board
J.L. Martinez
President, 27 Consulting
J.L. Martinez is the President of the 27 Consulting. Prior to this, he served as Sr. Director, Office of Clean Energy, at FPL, a subsidiary of NextEra Energy, where his responsibilities included identifying and originating clean energy opportunities in the state to promote visibility, commitment, and economic development. Mr. Martinez led the Company's efforts in the development of three large solar projects and three large combined cycle natural gas facilities. NextEra Energy is one of the nation's leading electricity-related services companies. Its subsidiaries include Florida Power & Light Company, Florida's largest electric utility with nearly 4.6 million customer accounts, and NextEra Energy Resources, a fast-growing independent power producer with a presence in 26 states.  Mr. Martinez joined Florida Power & Light in 1981. Prior to being named to his present position, he served as Senior Director of Project Development in the state. Before that he served as Director of Human Resource Services overseeing the corporate safety department, labor relations, and the corporate quality program. He has also served the company in various management positions and special projects.
Mr. Martinez holds a Bachelor of Arts degree from St. Thomas University and a Master of Business Administration degree from Nova Southeast. In addition, he is a graduate of the Boston University Leadership Program., and the Harvard Program on Negotiation. Mr. Martinez is part of the St. Thomas University Hall of Fame. Mr. Martinez serves as the Chairman of the Florida Solar Energy Center and also serves on other Advisory Boards throughout the State, most notably The Florida Energy Systems Consortium, The Florida Research Consortium (FRC), and The St. Thomas University President's Advisory Board. He has also worked closely with the Department of Energy on renewable energy initiatives and is active in speaking engagements throughout the country.Mr. Martinez is also on the West Palm Board of the Fellowship of Christian Athletes and recently founded Student Aces(ACE), a not for profit organization dedicated to the development of leadership for high school students.  He and his wife Silvia, their three children and four grandchildren, live in Palm Beach Gardens, Florida.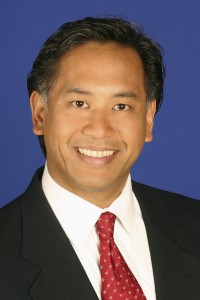 Ben Amaba, PhD, PE, CPIM®, LEED® AP; Business Development Executive, Sonatype; Fellow for the Industrial and Systems Engineering profession; Director on the Board for the National Society of Professional Engineers.
Dr. Amaba's Focus area at Sonatype:A majority of energy systems today are enhanced and modified digitally while being integrated into physical systems in our world. Digital modernization includes critical principles and terms such as Software Factory, Software Supply Chain, DevSecOps, Cybersecurity, Software Bill of Material, and Open-Source Software. Not only are energy digital systems and tools impacting our power grid, the design and implementations are changing. Change warrants the way we should be accountable to protect the public's security and welfare. Engineers are becoming leaders for these quantitative, digital systems. The road to digitization is being embedded into our energy infrastructure, and control systems. Accidents and fatalities such as the Colonial Pipeline or Solarwinds breach have already occurred with improper fundamentals outside of the Professional Engineers purview and oversight. Critical aspects of these systems require prevention, isolation, and remediation of errors, mistakes, attacks, and breaches. We must incorporate and govern technology as we have done using classic engineering methodologies, fundamental laws from physics, thermodynamics, statistics, and probabilities and not ignore that the people will continue to automate, integrate, and innovate using software best practices.
Sonatype's developer-friendly software supply chain management platform helps more than 2,000 organizations and 15 million software developers simultaneously accelerate innovation and improve application security.
Prior to joining Sonatype, Dr. Ben Amaba was with IBM serving as IBM's CTO for the Industrial Sector AI and Data Sciences Elite Team. His expertise is in executive management, strategic planning, operations, and engineering. As a Global Business Executive and Trusted Partner, he has transformed major corporations and organizations by executing on a shared vision and cross-functional goals.
Dr. Ben Amaba holds a PhD. degree in Industrial & Systems Engineering from the University of Miami, Florida; a M.B.A./M.S. degree in Engineering and Operations, and a B.S. degree in Electrical Engineering from Christian Brothers University in Memphis, Tennessee. Dr. Amaba is a registered and licensed PE in several states with International Registry; certified in Production, Operations, and Inventory Management by APICS ®; LEED® Accredited Professional (Leadership in Energy & Environmental Design); and certified in Corporate Strategy by Massachusetts Institute of Technology in Cambridge, Massachusetts.
Dr. Amaba holds positions as Executive Board Member of Applied Human Factors and Ergonomics (AHFE), Founding member to the Institute of Advanced Systems Engineering, Founding member to the Center of Advanced Supply Chain Management, Founding member to the Center of Biomedical Research, member for Citizens for Clean Energy, Editorial Board of the Open Cybernetics and Systemics Journal, and Executive Advisory Board Member to the University of Miami and University of Central Florida. Dr. Amaba is a member of the organizations: American Nuclear Society (ANS), Society of Petroleum Engineers (SPE), Institute of Industrial Engineers (IIE), Institute of Electrical and Electronics Engineers (IEEE), National Society of Professional Engineers (NSPE), International Council on Systems Engineering (INCOSE), Institute for Operations Research and Management Sciences (INFORMS), Engineering Club of Memphis, and Florida Engineering Society (FES).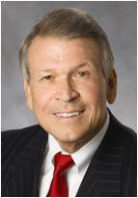 Tommy Boroughs
Attorney at Law

Thomas "Tommy" Boroughs is a Partner in the Orlando office of Holland & Knight, focusing his practice in the areas of zoning and land use regulatory matters together with real estate development, acquisition and sales. He currently serves as the Co-Chair of the firm's Florida Land Use Team.
In addition to his considerable experience in zoning and land use, he also has extensive experience in various areas of real estate development, as well as transactional aspects of real estate, including purchase and sale negotiations, structuring and financing of complex commercial real estate transactions. Recently, he has focused on energy law with an emphasis upon renewable and alternative energy. Mr. Boroughs has experience in solar pv, solar concentrating power and biomass gassification projects. Extended bio for Tommy Boroughs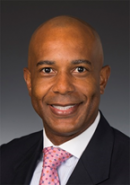 Timothy L. Bryant
PE, Senior Manager External Affairs, NextEra Energy, Inc.
Timothy L. Bryant, PE is currently a Senior Manager of External Affairs for New Development at NextEra Florida Renewables. He is the key liaison for stakeholders in developing and implementing regional strategies supporting project development and implementation, local issues, and initiatives ensuring consistency across governmental boundaries.  NextEra Florida Renewables is a subsidiary of Juno Beach, Fla.-based NextEra Energy, Inc.  NextEra Energy, Inc., a clean energy company widely recognized for its efforts in sustainability, ethics and diversity, consistently ranks at the top of Fortune magazine's electric and gas utilities industry list of "World's Most Admired Companies." NextEra Energy is also the parent company of NextEra Energy Resources, LLC, which, together with its affiliated entities, is the world's largest generator of renewable energy from the wind and sun, as well as Florida Power & Light Company, the third-largest electric utility in the United States, serving an estimated 10 million people across nearly half of the state of Florida.
Bryant has extensive experience in the design, operations, and maintenance of varying fossil and renewable energy power generating facilities throughout North America. He is also an 11-year veteran of the US Army National Guard, having served in Kansas and North Carolina.
Bryant is currently licensed to practice engineering in the states of Alabama, Florida, Georgia, Kansas, and Mississippi. He holds a Bachelor of Science degree in Mechanical Engineering from North Carolina State University and is a graduate of Baker University's MBA program.
Bryant serves on the Florida Research Consortium Board of Directors, Max M. Fisher Boys & Girls Club of Riviera Beach Board of Directors, as well as the Kappa Foundation of Palm Beach County Board of Directors.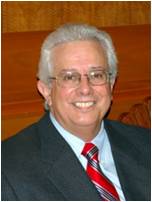 Gustavo R. Cepero
Vice President
Florida Crystals Corporation
Gustavo Cepero has over 35 years of experience in the energy industry, including a 20 year career with Florida Power & Light (FP&L) and 15 years with Florida Crystals. He started his career with FPL as entry level engineer and progressed to head of several major departments. During this time, Mr. Cepero accumulated experience in all major functional areas of the electrical power industry, including engineering, economic and markets analysis, financial, legal and regulatory, fuel procurement, and environmental and in all conventional forms of power generation and fuels (oil, gas, coal, and nuclear).
Mr. Cepero was directly involved in most of the major power supply and delivery decisions and projects undertaken by FPL from the late 1970's through 1990.
He s currently an officer with Florida Crystals responsible for planning and business development, with a special focus on the energy business. Mr. Cepero has been directly involved in the development, construction, financing, and management of energy projects for Florida Crystals as well as the evaluation and, if applicable, the development of new technologies, with particular emphasis on renewable electricity and fuels.
Florida Crystals is a pioneer and leader in sustainable agriculture and the conversion of renewable agricultural resources (sugars, carbohydrates, and biomass) to energy, such as electricity and ethanol, and Mr. Cepero has been instrumental in all such efforts. Mr. Cepero has a Bachelor's degree in Electrical Engineering from the University of Detroit, a Master of Business Administration from Florida International University, a Juris Doctor from the University of Miami, and an Executive MBA from the Harvard Business School. He has been a member of the Florida Bar since 1982, and a member of the Institute of Electrical and Electronics Engineers since the 1970s.

Christopher Fountas
Co-Founder/Executive Director at Alpine Fresh, Inc.
Christopher Fountas has spent much of his career founding, building and funding early/growth stage companies, many in the sectors of clean technology, advanced materials, agriculture and communications. Mr. Fountas is a cofounder of Arsenal, one of the oldest venture/growth investment firms in Florida. During his tenure at Arsenal, Mr. Fountas also co-founded the establishment of several strategic and mainline investment vehicles:
– Florida Opportunity Fund: Mr. Fountas and Jennifer Dunham spearheaded the establishment of the Florida Opportunity Fund ("FOF"), a $130M Florida focused fund with strategic investment partners that include the State of Florida, the US Department of Energy and the US Department of Treasury. The FOF is one of the most successful state sponsored venture capital programs in the US.
– Arsenal II and Arsenal III: Mr. Fountas co-founded two private growth stage funds focused on investment in the sectors of Advanced Materials, Healthcare IT, Enterprise Software and Logistics.
– DoD Venture Capital Initiative: Mr. Fountas and Jason Rottenberg worked with the DoD to establish OnPoint Technologies, a strategic investment vehicle focusing on the transitioning commercial technologies in mobile power and energy into the DoD, including, energy storage, generation, transfer, software, hardware and other related energy, renewable energy, energy efficiency and other clean technologies.
Prior to Arsenal, Mr. Fountas was with MILCOM Technologies, where he helped create and build companies that commercialized technology from Tier 1 Defense Contractors and US National Labs.
Mr. Fountas also co-founded, Alpine Fresh, one of the leading producers, sales and distributors of high-margin fresh produce in the US, developing and implementing multiple state of the agricultural technologies, including genetic development, production management, sustainability, food safety, quality enhancement, tracking and traceability, and other agricultural technologies.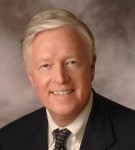 Nick Gladding,
Attorney at Law, PA

Mr. Gladding is an experienced environmental and energy lawyer. He focuses on environmental counseling, permitting, enforcement defense and litigation. With more than 20 years of experience in 30-plus states and most EPA regions, he has been involved in major civil cases, high-profile criminal investigations, and complex regulatory and dispute resolution proceedings. Mr. Gladding also has been significantly involved in state legislative lobbying in ten states. He has represented numerous Fortune 500 companies, as well as smaller businesses and business owners in diverse environmental proceedings. For the past several years, he has focused on assisting businesses with renewable energy and energy efficiency issues. He also has served on the FESC Steering Committee and for three years as a Commissioner on the Florida Energy and Climate Commission.
Dan Holladay was the Executive Director of BRIDG, bridging the innovation development gap, with responsibility for development of new programs in advanced materials and emerging technology fields with an initial focus on advanced universal smart sensors and photonics devices.
Before joining UCF, Holladay worked at SEMATECH for 20 years in management and director positions for the international consortium's industry-directed technology development programs. Dan was the Director of Advanced Technologies for national and international SEMATECH emerging technology initiatives (including energy), and was the SEMATECH / DOE Executive lead in the launch of the U.S. PV Manufacturing Consortium. From 2000 to 2008 he served as the Associate Director and Director of Operations for SEMATECH's advanced R&D lab/fab.
Prior to SEMATECH, Holladay worked 12 years at Honeywell/Atmel in Colorado Springs, Colorado, and five years at Mostek Corp.'s R&D lab in Carrollton, Texas. He also served four years in the Air Force, working in a top secret electronic career field.
Holladay has spent over 30 years in the semiconductor industry, equally split between manufacturing and R&D. With extensive experience managing process-engineering and operations groups, Dan also has overseen departments in maintenance, equipment engineering, facilities engineering, and failure/analytical/test labs.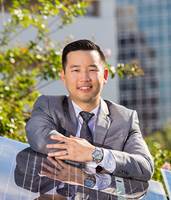 Sam Choi
Manager for Renewable Energy and Emerging Technology
Orlando Utilities Commission
Sam Choi is the Manager for Renewable Energy and Emerging Technology for OUC—The Reliable One, the 14th largest municipal utility in the United States. Sam is responsible for overseeing the development of new renewable energy projects and programs as well as evaluating and demonstrating emerging technologies.  His efforts are key to OUC meeting its sustainability goals and staying on the cutting edge of clean energy technology. Sam is currently leading OUC's efforts in acquiring new utility-scale solar power, development of a microgrid, and advancing integration of distributed energy resources and battery storage in OUC's grid.
Previously, Sam was a Project Director at Boston Pacific Company, Inc., an energy consulting firm in Washington DC that specialized in financial and technology advisory of power project investments in the electric utility industry. For close to a decade at the firm, Sam consulted for a number of investor owned utilities, state public utilities commissions, and federal government agencies on several billion dollars of new investment.  His work leading such efforts spanned a range of technologies from solar, wind, geothermal, to energy storage, ocean energy and HVDC transmission.
Sam received his Bachelor of Science degree in electrical engineering from Virginia Tech and a Master of Science degree in Engineering Management from George Washington University.  He is a member of the Institute of Electrical and Electronics Engineers.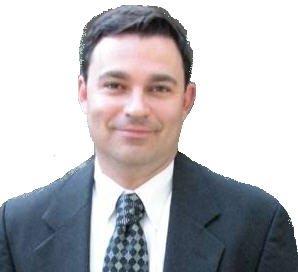 Tom Lawery
Wholesale Renewables Manager
Distributed Energy Resources
Duke Energy
Thomas Lawery advances renewable, qualifying facility and distributed energy resource business for both utility-owned and non-utility owned distributed generation in Florida.
Mr. Lawery has worked for 26 years in the power industry for Florida Power then Progress Energy and presently Duke Energy, the largest regulated utility in the United States. Prior to his present role as Wholesale and Renewables manager, Mr. Lawery most recently held the position of Director of Business Planning overseeing $1B in power plant capital asset management across all of Duke's regulated generation plants.
Previous roles included Director of Outage and Maintenance Services providing power plant outage and maintenance support for the 57 plants throughout Florida. He has also held positions in power plant management and operations, project, engineering and construction management and environmental support.
Mr. Lawery holds a bachelor's degree in Electrical Engineering from Florida State University and is a licensed Professional Engineer in the State of Florida. Mr. Lawery also earned his master's degree in business administration (MBA) from the University of Tampa.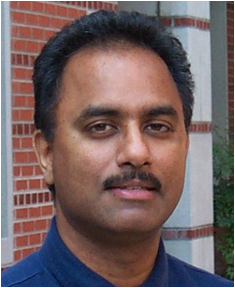 Roy Periana
Director
Scripps Energy Laboratories
The Scripps Research Institute
Prof. Periana immigrated to the US when he was 17 years old to pursue a career as a Chemist. Working his way through college as a busboy he graduated with honors from the University of Michigan with a BSc in Chemistry. He then joined Dow Chemical where he worked for two years. During this time his work resulted in 10 patent applications. He then left Dow Chemical to pursue a PhD in chemistry at U.C. Berkeley. At Berkeley he helped to pioneer the emerging field of low-temperature hydrocarbon chemistry and graduated summa cum laude after four years. With 15 offers in hand, Dr. Periana chose to move to the Monsanto Chemical Co. in St. Louis, MO. Quickly, realizing that he was not a large company man, he left for a position with an early startup company in the Silicon Valley, Catalytica, Inc. At Catalytica he rose through the ranks from Research Chemist to Vice President of research over the course of 10 years. In that time he was directly responsible for raising approximately $35 million. His work helped to take the company public with a $250MM capitalization. During this time he became one of the world's leading experts in the now established field of low-temperature chemistry for the conversion of hydrocarbons raw materials to fuels, chemicals, and power. His work there was highlighted by numerous invitations to the leading universities and research institutes of the world, interviews on National Public Radio, coverage by Wall Street, science shows on TV as well as two publications in Science, one of the two most prestigious scientific journals in the world. He is the key inventor on the only systems that the world has developed for the efficient, lost cost, low temperature conversion of methane to methanol. Coupled with changing management at Catalytica and the dot com meltdown, Dr. Periana chose to accept a position as Chemistry Professor at the University of Southern California in Los Angeles in order to continue his work on the development of the next generation of catalysts for the 21st Century. Here Prof. Periana was tenured and became an acknowledged leader in the field of low-temperature catalysis. His work here is highlighted by substantial funding from oil companies, as well as, the NSF and publication in Science and other leading journals. He taught and graduated 6 graduate students during this time. At this point he was discovered by Dr. Lerner, the president of Scripps and offered a position as a full Chemistry Professor. Prof. Periana chose to move to Scripps Florida as he saw this as the next hot bed for technology development. Already Prof. Periana has raised almost $1MM, with the promise for almost $7MM more in the next three to five years. His long-term plans at Scripps Florida will be to build a $100MM department focused on the development of the next generation of cleaner, cheaper fuels, chemicals, and energy for the 21st century.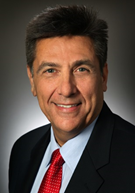 Thomas L. Hernandez
Senior Vice President – Business Strategy and Renewables, Tampa Electric Company
Thomas L. "Tom" Hernandez is senior vice president of Business Strategy and Renewables for Tampa Electric. He has primary responsibility for developing and securing approval of the strategic growth plan for Florida operations and developing clean and sustainable renewable energy technologies that will be transformative and affordable for the company's nearly 730,000 customers.
Previously, Hernandez was vice president of Energy Supply, vice president of Energy Delivery and Customer Services and vice president of Regulatory Affairs. He joined Tampa Electric in August 1982 as an associate engineer in the Production Department. During his career with the company, he has held a variety of positions in operations, engineering, planning, marketing, fuels and environmental.
Hernandez received his Bachelor of Science degree in chemical engineering from Louisiana State University. He is a member of the American Institute of Chemical Engineers.
Hernandez serves on the board of The Florida Aquarium. He previously served eight years on the Children's Board of Hillsborough County, including as chair and treasurer. He is a past executive board member and chair of the Resource Working Group of the Florida Electric Power Coordination Group.

Jeremy L. Susac
Vice President, Government Affairs, Lennar Ventures
Mr. Susac is responsible for developing and executing national and state-level political and regulatory strategies related to Sunstreet Energy Group, a Lennar Company.  He is responsible for managing all contract lobbyists and other political consultants at the federal, state and local level.  In addition, Mr. Susac assists the company with the preparation of documents submitted for public filing at regulatory agencies and state legislatures to effectively communicate the company's position.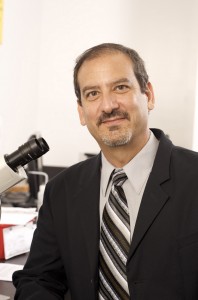 Paul Zombo P.E.
Metallurgical Engineer
Paul Zombo was with Siemens, Orlando, FL, and managed a diverse team of design engineers and manufacturers to develop tools for gas turbine field service. He also managed the NDT Engineering Team, Sensor Measurement with corporate wide responsible authority including the ownership of a NDE lab for Siemens Energy
Paul is industry leading metallurgical engineer, with 30+ years working in the fields of, Failure Analysis and Non-destructive Examination. He holds 42 patents & 30 publications in the fields of NDE, in-situ inspection, welding and metallurgy. His areas of specialty include: diagnostics, welding, manufacturing, repair, and materials engineering.
Additionally, for special projects and accomplishments he has managed and consulted in areas of external governmental contracts, university collaborative activities, mergers and acquisitions, and intellectual property processes.