Faculty
Directory Details
[Return to Previous Listing]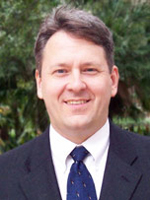 Theodore Kury
Director of Energy Studies, Public Utility Researc, University of Florida
Phone: (352) 392-7842
University of Florida,
Warrington College of Business Administration
Public Utility Research Center
PO Box 117142
330 MAT
Gainesville, Florida 32611-7142
http://warrington.ufl.edu/purc/facultyinfo.asp?WEBID=3044
Education:
M.A. State University of New York at Buffalo, 1994
B.A. State University of New York at Buffalo, 1992
Research Interests:
Mr. Ted Kury is director of Energy Studies for the Public Utility Research Center (PURC) at the University of Florida. He is responsible for promoting research and outreach activities in energy regulation and policy. He develops research strategies that inform the academic community and practitioners on emerging issues and best practices and serves as an expert resource for regulatory professionals, policymakers, and service providers in Florida and around the world. Mr. Kury conducts interdisciplinary research related to Florida's energy and climate change policies and collaborates with faculty at UF's Florida Institute for Sustainable Energy and other universities around the state as part of the Florida Energy Systems Consortium, a consortium recently created by the governor to leverage the expertise of Florida's research community. Mr. Kury also assists in the coordination of Florida's hurricane hardening efforts. In collaboration with the World Bank staff, he designs curriculum and leads sessions of the PURC/World Bank International Training Program on Utility Regulation and strategy. He also develops advanced courses and customized training courses in energy regulation. Previously, Mr. Kury was a senior structuring and pricing analyst at The Energy authority in Jacksonville, Florida where he developed proprietary models relating to the management of system-wide cash flows at risk, including the quantification of portfolio risk related to both physical utility and financial assets. He also built custom software packages to quantify cross commodity risk, valuation, and optimization of natural gas storage with dynamic programming. Prior to this position, Mr. Kury was a senior economist at SVBK Consulting Group in Orlando, Florida. Some of his duties included participating in legal proceedings relating to the deregulation of electric markets and helping municipal electric, natural gas, and water/wastewater utilities develop retail rates. He has delivered numerous presentations at research conferences and has served as an expert witness before the Federal Energy Regulatory Commission and the Florida Public Service Commission. Mr. Kury has published several papers on the quantification of risk associated with commodity instruments and is a referee for the journal Energy Risk.