Faculty
Directory Details
[Return to Previous Listing]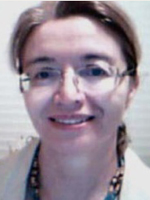 Ivonne Audirac
Associate Professor, Urban and Regional Planning, Florida State University
Phone: (850) 644-9801
0330 BELLAMY
Tallahassee, FL 32306
Education:
Ph.D. Sociology, University of Florida
Research Interests:
Dr. Audirac's research interest include: social aspects of urban design and urban form, sustainable development, growth management, and the influence of technological change on urban form, as well as the study of diffusion of innovations. She has conducted research for various federal and state agencies including the USDA, HUD, the Florida Department of Transportation's Transit and Safety Offices, The Florida Institute of Government, and the Department of Community Affairs. She is a founding member of the Shrinking Cities International Research Network--based at the Institute of Urban and Regional Development in UC-Berkeley--and coordinates the PhD Student Academy for the network. She is currently a member of IESES Steering Committee. Her work has appeared in the top planning journals including the Journal of the American Planning Association for which she served as member of the Editorial Board from 2001 to 2006; the Journal of Planning Education and Research, and the Journal of Planning Literature. She is book editor of Rural Sustainable Development in America, published by John Wiley.
Publications List:
Audirac, I. (forthcoming). "New Urbanism." B. Warf (ed.), The Encyclopedia of Geography, London: Sage.
Audirac, I. 2008. "Sustainable Development." Pp. 941-945 in The Encyclopedia of Rural America, Second Edition, G. Goerham (ed.). Millerton, NY: Greyhouse Publishing.
Audirac, I. (forthcoming) "Sharing Fast-Speed and Slow-Speed Roads with Bicyclists and Pedestrians: A source of Female and Male Driver Frustration." Transportation Research Record (TRR), Journal of the Transportation Research Board.
Audirac, I. 2008. Accessing Transit as Universal Design. Journal of Planning Literature, Vol. 23, No. 1, 4-16.
Audirac I. 2005. "Information Technology and Urban Form: Challenges to Smart Growth." International Regional Science Review. Vol. 28, No. 2, (April) 119- 145.