Faculty
Directory Details
[Return to Previous Listing]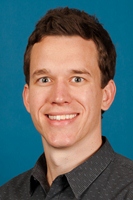 Kristopher Davis
Assistant Professor, Materials Science and Engineering, University of Central Florida
Phone: (407) 823-2415
Fax: N/A
4353 Scorpius Street, Room 150H, Orlando, FL 32816-0120
http://mse.ucf.edu/person/kris-davis/
Education:
B.S. Electrical Engineering, University of Central Florida, 2007; M.S. Optics and Photonics, University of Central Florida, 2011; Ph.D. Optics and Photonics, University of Central Florida, 2015
Research Interests:
Surface passivation materials, carrier-selective materials and heterostructures, optical materials and photon management, characterization of photovoltaic cells and modules, defect detection and root cause analysis in photovoltaics, reliability and durability of photovoltaics.
Dr. Davis is an Assistant Professor of Materials Science and Engineering in the College of Engineering and Computer Science at UCF. Additionally, Dr. Davis is a member of the Resilient, Intelligent and Sustainable Energy Systems (RISES) Cluster at UCF and has a joint appointment with FSEC. Dr. Davis is Principal Investigator (PI) and Co-PI on projects funded by industry, the state of Florida, and the Department of Energy. These projects focus on the development of new materials, manufacturing processes, and characterization techniques to improve the performance and reliability of PV technologies, reduce cost, and gain fundamental insight into the structure-property relationships of PV materials.
Secondary Joint Appointments
Resilient, Intelligent and Sustainable Energy Systems (RISES) Cluster
Florida Solar Energy Center
CREOL, the College of Optics and Photonics