Faculty
Directory Details
[Return to Previous Listing]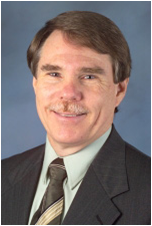 Jim Huggins
Interim Director, Testing and Operations, Solar Thermal Program Director, University of Central Florida
Phone: (321) 638-1503
Fax: (321) 638-1010
Florida Solar Energy Center
1679 Clearlake Road
Cocoa, FL 32922-5703
http://www.fsec.ucf.edu/people/bios/Huggins_Jim.htm
Education:
M.S. Mechanical Engineering, University of Central Florida 1982
Research Interests:
Mr. Jim Huggins is Solar Thermal Program Director for the Florida Solar Energy Center (FSEC). He has been involved in solar thermal research for over 30 years, beginning with work done as an undergraduate at the University of Texas at Arlington. Mr. Huggins developed and continues to supervise the State of Florida legislated solar thermal testing and certification program under which all solar water heating collectors and systems manufactured or sold in the state must be certified.
Mr. Huggins has been principal investigator in a great variety of solar thermal related activities. He has over 10 publications on solar water heating technology. He has worked extensively in codes and standards for solar thermal systems and currently serves on several national and international committees. His contributions range from developing test methods to writing complex computer models to predict the performance of systems in all US climates. The results of his work are used by manufacturers to improve their products, by organizations offering rebates, and by consumers to select the best solar water heating system for their home.