Faculty
Directory Details
[Return to Previous Listing]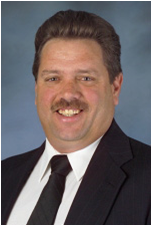 Richard Raustad
Senior Research Engineer, Florida Solar Energy Center, University of Central Florida
Phone: (321) 638-1454
Fax: (321) 638-1010
Florida Solar Energy Center
1679 Clearlake Road
Cocoa, FL 32922-5703
http://www.fsec.ucf.edu/people/bios/Raustad.htm
Education:
B.S. Electronic Engineering, University of Central Florida 1988
Research Interests:
Mr. Raustad has worked at FSEC since 1987 conducting energy related research on air-conditioning and dehumidification systems for hot and humid climates. Research efforts have included detailed laboratory testing, long-term field monitoring and whole building computer simulation. For over two decades, Mr. Raustad has investigated a variety of performance aspects for common heating, ventilation, and air-conditioning (HVAC) systems to enhance existing efficiency levels, develop new configurations, and improve existing control strategies. Other research targeted at improving the dehumidification performance of cooling equipment investigated the use of heat pipe-assisted or desiccant-enhanced air conditioning, optimized thermal energy storage systems, and the impacts of energy recovery systems on indoor comfort conditions. Improving HVAC operating efficiency using whole building automation systems has also been field tested in Florida office and school buildings. Mr. Raustad has also conducted research for two unique comprehensive program
s. The first of which assessed the impacts of increased ventilation (ASHRAE Standard 62-1989) on energy use, peak demand, HVAC equipment capacity, operating costs and indoor humidity levels for commercial and institutional buildings in Florida. A second study conducted research to further increase the understanding of the dehumidification performance of cooling coils at part load conditions which would allow more accurate computer modeling of air conditioning equipment for building simulations. Mr. Raustad is currently writing software to include in DOE's EnergyPlus building energy simulation program. DOE's EnergyPlus software provides detailed computation of moisture and heat transport for building materials, interaction of Heating, Ventilation, Air Conditioning, and Refrigeration (HVACR) equipment on building energy use and the indoor environment, and calculations of energy use for all other equipment associated with the simulated building.