Faculty
Directory Details
[Return to Previous Listing]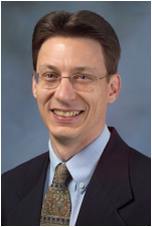 Don Shirey, III
Program Director, Florida Solar Energy Center, University of Central Florida
Phone: (321) 638-1451
Fax: (321) 638-1439
Florida Solar Energy Center
1679 Clearlake Road
Cocoa, FL 32922-5703
http://www.fsec.ucf.edu/people/bios/shirey.htm
Education:
M.S. Mechanical Engineering, University of Illinois at Urbana-Champaign, 1987
Research Interests:
Don Shirey is a Program Director with the Florida Solar Energy Center (FSEC). Since 1988, he has worked at FSEC evaluating heating, ventilating, and air-conditioning (HVAC) systems to determine their ability to provide enhanced indoor air quality (IAQ), improved occupant comfort, and increased energy efficiency. His research focus has been on the development and evaluation of alternative dehumidification technologies to provide proper indoor humidity levels for occupant comfort and indoor air quality, as well as for other critical applications like artwork preservation and various industrial processes that require strict humidity control. During his tenure at FSEC, Mr. Shirey has attracted over $6 million in funding from various federal and state organizations, as well as private corporations. Among the numerous projects, he was the manager and principal investigator for a $1 million comprehensive program to evaluate the impacts of increased outdoor air ventilation requirements specified by ASHRAE Standard 62-1989 on various commercial and institutional buildings in Florida. The project results were disseminated widely and were provided back to various ASHRAE Standards Committees for consideration while developing revised indoor air quality and energy efficiency standards which are referenced by most U.S. building and energy-efficiency codes. In recent years, much of Mr. Shirey's work has focused on developing computer software analysis tools to enable building design professionals to estimate the energy, occupant comfort, and indoor air quality implications of various design choices. Mr. Shirey and his team developed a software screening tool for the U.S. Environmental Protection Agency to evaluate the impact of various design choices and HVAC equipment selections on indoor humidity levels. Since 2000, Mr. Shirey and his team have also assisted the U.S. Department of Energy in developing their EnergyPlus
TM
building energy simulation program. Mr. Shirey is an active member of the American Society of Heating, Refrigerating, and Air-Conditioning Engineers (ASHRAE). He is currently a member of ASHRAE SSPC169 (
Weather Data for Building Design Standards
) and is a corresponding member of TC8.11 (
Unitary and Room Air Conditioners & Heat Pumps
) and TC8.12 (
Desiccant Dehumidification Equipment & Components
). He is a past president of the local ASHRAE Spacecoast Chapter (1993/94), and is a recipient of two ASHRAE Technology Awards.