Faculty
Directory Details
[Return to Previous Listing]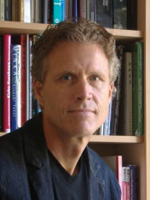 Stanley Russell
Assistant Professor, School of Architecture and Community Design, University of South Florida
Phone: (813) 974-1989
Fax: (813) 974-2557
Florida Center for Community
Design and Research
University of South Florida
HMS301
Tampa, FL 33620
http://www.arch.usf.edu/designbuild/
Education:
Master of Architecture, University of Pennsylvania, 1985
Research Interests:
Building Design, Energy Efficiency in Buildings, Building Materials, Building Construction Methods, Passive Solar Design, Sustainable Building Practices
Publications List:
Stanley R. Russell is an Assistant Professor in the School of Architecture and Community Design and a Registered Architect in the States of Florida and Ohio. He is the founder and Director of the USF Design/Build program and the Director of the Japan Summer Studio Study Abroad Program. Professor Russell teaches courses in Sustainable Building Design, Building Construction, and Japanese Architecture. He has participated in the design and construction of several award winning buildings incorporating sustainable building strategies including, energy efficient envelopes, passive solar design, low embodied energy materials and recycled materials. Professor Russell is a faculty advisor for the Emerging Green Builders student organization and a member of the USF climate Commitment Committee Campus Green Building Subcommittee. Professor Russell recently led a group of Architecture students in the design and construction of a Green building for the City of Temple Terrace and is currently engaged in the design and construction of a sustainable building in East Tampa.