Faculty
Directory Details
[Return to Previous Listing]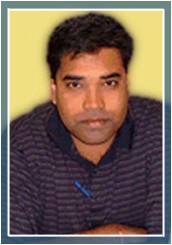 Sudipta Seal
Professor, Advanced Materials Processing and Analysis Center, Department of Mechanical, University of Central Florida
Phone: (407) 823-5277
Fax: (407) 823-0208
PO Box 162455
Orlando, FL 32816

http://sudipta-seal.ucf.edu/index.html
Education:
Ph.D. Materials Science & Engineering, University of Wisconsin, Milwaukee, WI, 1996
Research Interests:
Dr. Sudipta Seal joined the Advanced Materials Processing and Analysis Center (AMPAC) and Mechanical, Materials and Aerospace Engineering (MMAE) at the University of Central Florida in 1997. He has been consistently productive in research, instruction and service to the University of Central Florida (UCF) since1998. He has served as NanoInitiative Coordinator for the Vice-President of Research & Commercialization.
He is the recipient of the 2002: Office of Naval Research Young Investigator Award (ONR-YIP) He created the first UCF student chapter of the Electrochemical Society, a century old society and was honored with the privilege of viewing the ECS historical archives. He's also been selected for the Japan Society of Promotion of Science Awardee and the Alexander Von Humboldt Fellow, ASM IIM Lecturer award, Royal Soc of Eng - Elected Visiting Professor Fellow at Imperial College of Science, Technology and Medicine.