Faculty
Directory Details
[Return to Previous Listing]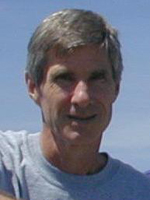 Mark Stewart
Professor, Geology, University of South Florida
Phone: (813) 974-8749
Fax: (813) 974-2654
SCA 528
University of South Florida
4202 East Fowler Avenue
Tampa, FL 33620
Education:
Ph.D. Geology, University of Wisconsin, 1976
Research Interests:
Mathematical modeling of carbon sequestration, geologic evaluation of carbon sequestration, numerical modeling of hydrologic systems, applied geophysics, hydrogeology of carbonate terranes, saltwater intrusion studies.
Publications List:
Dr. Stewart's principal research interests are in the mathematical modeling of hydrologic systems. In recent years, this interest has extended to the study of carbon sequestration in saline aquifers and depleted oil and gas fields. Dr. Stewart has worked with other faculty members in the Clean Energy Center on the potential for subsurface storage of hydrogen. Dr. Stewart and his collaborators, Dr. Jeff Cunningham and Dr. Maya Trotz of USF Engineering, are currently investigating the flow, mass transport, and geochemical reactions involved in subsurface sequestration of anthropogenic carbon dioxide. Their work is supported by several electric power utilities and the Florida Energy Systems Consortium.
Dr. Stewart has published numerous refereed articles, book chapters, reports and presentations on hydrology, applied geophysics, and mathematical modeling. Dr. Stewart holds a patent for geophysical quantification of subsurface organic contaminants.