Faculty
Directory Details
[Return to Previous Listing]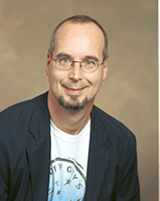 Rick Feiock
Professor, Askew School of Public Administration, Director, Program in Local Governance., Florida State University
Phone: (850) 644-7615
Fax: (850) 644-0581
DeVoe L. Moore Center
150 Bellamy Building
Florida State University
Tallahassee, FL 32306-2220
Education:
Ph.D., University of Kansas, 1986
Research Interests:
Rick Feiock is internationally recognized for his expertise in local government and local democratic institutions. He is the Augustus B. Turnbull Professor of Public Administration and Policy in the Askew School and Affiliate Professor of Political Science. He directs the DeVoe Moore Center's Program in Local Governance and served as the Ph.D. Program Director for the Askew School from 1999-2005. He has lectured in Moscow, Seoul, Bejing and throughout the U.S. He is a Fulbright Fellow in South Korea in Spring 2006. He has received National Science Foundation research grants as well as grant awards from Lincoln Institute for Land Policy, Aspen Institute, and the Fulbright Scholar Program. He received his B.A. degree from Pennsylvania State University, and his M.P.A. and Ph.D. from the University of Kansas. Professor Feiock has published seven books or symposia and over one-hundred refereed journal articles and book chapters. His work has appeared in the leading scholarly journals of political science, public administration, and urban affairs. His recent books include Institutional Constraints and Local Government: An Exploration of Local Governance (SUNY Press 2001), City-County Consolidation and Its Alternatives (M.E. Sharpe 2004) and Metropolitan Governance: Conflict, Competition and Cooperation, (Georgetown University Press 2004).
Publications List:
"Turnover among City Managers: The Role of Political and Economic Change" with Barbara McCabe, James Clingermayer, and Christopher Stream, Public Administration Review (January/February) 68: 2008, forthcoming.
"From Theory to Practice: Localism, Globalization and Regional Governance" with M. Jae Moon and Hyung Jun Park, Public Administration Review (July/August) 67: 2007, forthcoming.
"Collaborative Approaches to Economic Development in U.S. Metropolitan Areas," with Hyung Jun Park. International Review of Public Administration 11 (Winter) #3: 2007.
"Rational Choice and Regional Governance." Journal of Urban Affairs 29, 1 (Winter): 49-65, 2007.
"Contracting and Sector Choice Across Different Types of Municipal Services" with James Clingermayer and Manoj Sherestha and Carl Dasse, State and Local Government review 39 #1 (Winter): 40-48, 2007.