Faculty
Directory Details
[Return to Previous Listing]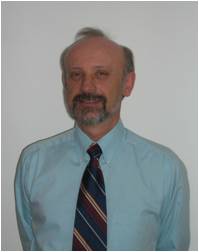 Miroslav Gantar
Lecturer, Research Scientist, Biological Sciences, Florida International University
Phone: (305) 348-4030
Fax: (305) 348-1086
11200 SW 8th Street, Office OE 208
Miami, FL 33199
http://fiu.edu/~biology/html/people/profiles/gantarm.htm
Education:
Ph.D. Microbiology, University of Novi Sad, Serbia
Research Interests:
At FIU, Dr. Gantar maintains a culture collection consisting of more than 120 strains of cyanobacteria and microalgae, most of them being isolated from freshwater and marine environments in South Florida. This culture collection is being constantly enlarged by new isolates. His research interest includes assessing microalgae for their potential commercial application such as: Microalgae as a source for biofuels, Cyanobacteria as toxin producers, Cyanobacteria as source of fluorescent pigments, and Cyanobacteria as source of biologically active compounds.
Publications List:
Gantar, M., Sekar, R., Richardson, L.L. 2009. Cyanotoxins from Black Band Disease of Corals and from Other Coral Reef Environments. Microb. Ecol. (in press)
Richardson1, L.L., Miller, A.W., Broderick1, E., Longin Kaczmarsky, L., Gantar, M., Stani?, D., Sekar, R. 2009. Sulfide, microcystin, and the etiology of black band disease. Dis. Aq. Org. (in press)
Berry, J.P., Gantar, M., Perez, M. H., Berry, G., Noriega, F.G. 2008. Cyanobacterial toxins as allelochemicals with potential application as algicides, herbicides and insecticides. Mar. Drugs. 6:117-146.