Faculty
Directory Details
[Return to Previous Listing]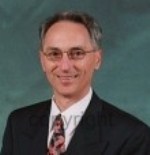 Veton Kepuska
Associate Professor, Electrical & Computer Engineering, College of Engineering, Florida Institute of Technology
Phone: (321) 674-7183
F.W. Olin Engineering, 353
150 W. University Blvd
Melbourne, Florida 32901
http://www.fit.edu/faculty/profiles/profile.php?tracks=vkepuska
Education:
Ph.D. Clemson University
Research Interests:
Kr. Kepuska's research seeksto make a significant contribution in advancing human?machine interaction and communication. His interests cover areas of speech recognition, text to speech, speaker identification?biometrics and telematics, digital signal processing, adaptive filtering, pattern recognition, neural networks and language modeling.
Publications List:
Kpuska, V. and S. Mason. 1995. A Neural Network Approach to Signalized Point Recognition in Aerial Photographs. Photogrammetric Engineering and Remote Sensing 61(7) 917925.
Mason, S. and V. Kpuska. 1992. CONSENS: An Expert System for Photogrammetric Network Design. Allgemaine Vermessungs Nachrichten 384393.
Mason, S. and V. Kpuska. On the Representation of Close-Range Network Design Knowledge. XVII ISPRS Congress, Washington D.C., August 1992.
Kpuska, V. and S. Mason. Automatic Signalized Point Recognition with Feed-Forward Neural Network, IEE Second International Conference on Artificial Neural Networks. Bournemouth, U.K., November, 1991.
Mason, S., H. Beyer and V. Kpuska. An AI-based Photogrammetric Network Design System. First Australian Photogrammetric Conference, University of Newcastle, Australia, November 1991.