Faculty
Directory Details
[Return to Previous Listing]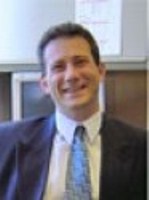 Ivica Kostanic
Associate Professor, Electrical & Computer Engineering, College of Engineering, Florida Institute of Technology
Phone: (321) 674-7189
F.W. Olin Engineering, 304
150 W. University Blvd
Melbourne, Florida 32901
http://www.fit.edu/faculty/profiles/profile.php?tracks=kostanic
Education:
Ph.D. University of Central Florida
Research Interests:
Dr. Kostanic and his students are conducting research in the area of wireless communication, wireless channel modeling, digital signal processing and system level simulation of wireless networks. Additionally, Dr. Kostanic has a strong background in neural networks. One of his principal research interests is in application of neural network based algorithms for performance optimization of cellular networks. Dr. Kostanic is a technical director of FIT's Wireless Center of Excellence (WiCE).
Publications List:
I. Kostanic, C. Subramanian, J. P. Pinelli, A. Valazquez,, C. Otero, A. Wittfieldt, L. Buist and T. Bronzwear, "Wireless Sensor Network for Monitoring of the Hurricane Winds," Journal of Sensors, 2008.
C. E. Otero, I. Kostanic, L. D. Otero, "A Multi-Hop, Multi-Segment Architecture for Perimeter Security Over Extended Geographical Regions using Wireless Sensor Networks", Proceedings of 2008 IEEE Wireless Hive Networks Conference, Texas, August, 2008.
N. Mijatovic, I. Kostanic and Greg Evans, Use of Scanning Receivers for RF Coverage Analysis and Propagation Model Optimization in GSM Networks, submitted to IEEE European Wireless Conference, Prague, Czech Republic, June 22-25, 2008.
N. Mijatovic and I. Kostanic, Comparison of the Received Signal Measurement Techniques in GSM Cellular Networks, accepted for publication in the proceedings of 5th IEEE Consumer Communications and Networking Conference, Las Vegas, January 2008.
I. Kostanic and N. Faour, Automatic Radio Planning of GSM Cellular Networks, In proceedings of World Congress of Nonlinear Analysis, Orlando, FL, July 2004.
I. Kostanic and W. Mikhael, Independent Component Analysis Based QAM Receiver, accepted for publication in Digital Signal Processing- A Review Journal, 2003.