Faculty
Directory Details
[Return to Previous Listing]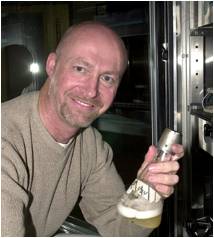 Peter McCarthy
Research Professor, Marine Biomedical and Biotechnology Research, Florida Atlantic University
Phone: (772) 465-2400
Fax: (772) 466-0757
Harbor Branch Oceanographic Institute at Florida Atlantic University
5600 US#1 North, Fort Pierce, FL 34946

Education:
Ph.D. Microbiology, University of Kent, England, 1983
Research Interests:
Projects include the identification of the symbiotic microbes present in deep-water marine sponges and the development of novel isolation methods to increase the numbers of microbes that can be cultured. This has resulted in the development of an extensive culture collection currently numbering over 19,000 isolates. The group works closely with the Marine Natural Products Chemistry group in the isolation and identification of chemicals produced by the unusual microbes with the goal of discovering new therapies for cancer and infectious diseases. A new initiative is directed towards the discovery of novel enzymes produced by marine microbes and their use in addressing biotechnological aspects of biomass conversion: microbes are being screened for the production of cellulases, xylanases, chitinases and lipases with the goal of finding enzymes with high levels of activity and stability under industrial conditions. Enzymes produced by microbes from deep-water marine environments are expected to be salt tolerant with activities reflecting the saline and moderately psychrophilic nature of their source.
Publications List:
Olson J.B., and P.J. McCarthy. Associated bacterial communities of two deep-water sponges. Aquatic Microb. Ecol. 30:47-55 (2005).
Park, Y.C., S.P. Gunasekera, J.V. Lopez, P.J. McCarthy, and A.E. Wright. Metabolites from the marine-derived fungus Chromocleista sp. isolated from the deep-water sediment sample collected in the Gulf of Mexico. J. Nat. Prod. 69:580-584 (2006).
Olson, J.B., D.K. Harmody, A. Bej, and P.J. McCarthy. Tsukamurella spongiae sp. nov., a novel actinomycete isolated from a deep-water marine sponge. Int. J. Syst. Evol. Microbiol. 57(7):1478-1481 (2007).
Bruck, T.B., W.M. Bruck, L.Z. Santiago-Vazquez, P.J. McCarthy and R.G. Kerr. Diversity of the bacterial communities associated with the azooanthellate deep water octocorals Leptogorgia minimata, Icillogorgia scrammii and Swiftia exertia. Marine Biotechnol. 9:561-576 (2007).
Bruck, W.M., S.H. Sennett, S.A. Pomponi, P. Willenz and P.J. McCarthy. Identification of the bacterial symbiont Entotheonella sp. in the mesohyl of the marine sponge Discodermia sp. ISME Journal. 2:335-339 (2008).
Cassler, M., C.L. Peterson, A. Ledger, S.A. Pomponi, A.E. Wright, R. Winegar, P.J. McCarthy, and J.V. Lopez. Use of Real-Time qPCR to quantify members of the unculturable heterotrophic bacterial community in a deep sea marine sponge, Vetulina sp. Microbial Ecology. 55:384-394 (2008).