Faculty
Directory Details
[Return to Previous Listing]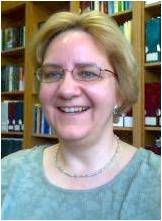 Sabine Grunwald
Associate Professor and Director of Distance Educa, Soil and Water Science, University of Florida
Phone: (352) 392-1951ext. 204
Fax: (352) 392-3902
PO Box 110290
2169 McCarty Hall
Gainesville, FL 32611

Education:
Ph.D. Environmental Sciences, Justus von Liebig University Giessen, Germany, 1996
Research Interests:
Carbon sequestration, soil carbon modeling across multiple scales, assessment of stressors (land use and climate change) on soil carbon stocks, geospatial soil-landscape analysis
Publications List:
Kwon H.-Y., S. Grunwald, H.W. Beck, Y. Jung, S.H. Daroub, T.A. Lang, and K.T. Morgan. 2009. Ontology-based simulation of water flow in organic soils applied to Florida's sugarcane. Agric. Wat. Manag. J. (in press).
Rivero R.G., S. Grunwald, M.W. Binford and T.Z. Osborne. 2009. Integrating spectral indices into prediction models of soil phosphorus in a subtropical wetland. Remote Sensing of Environment (in press).
Grunwald S. 2009. Multi-criteria characterization of recent digital soil mapping and modeling approaches. Geoderma 152: 195-207.