Faculty
Directory Details
[Return to Previous Listing]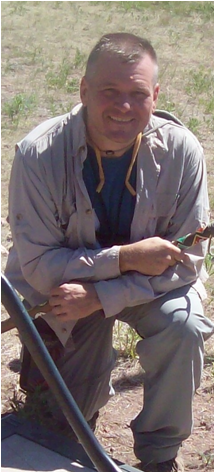 Charles Moss
Professor, Food and Resource Economics, University of Florida
Phone: (352) 392-1845ext. 404
Fax: (352) 392-3646
1130B McCarty Hall
PO Box 110240
Gainesville, FL 32611-0240
http://ricardo.ifas.ufl.edu/chuckhmpge.html
Education:
Ph.D. Purdue University, 1987
Research Interests:
Areas of financial risk and stress in the farm sector. In addition, he has applied his quantitative skills to problems including water resource management, timber resources, citrus crop decisions, coffee marketing in Mexico, trade issues in sugar, analysis of technology adoption including precision agriculture, invasive species and agricultural productivity measures.
Publications List:
Moss, Charles B., Troy G. Schmitz, and Andrew Schmitz. -Segregating Genetically Modified and Non-Genetically Modified Corn in a Marketing Channel.? Applied
Economics 4(21)(November 2008): 2765-74.
Mishra, Ashok K, Charles B. Moss, and Kenneth W. Erickson. -Regional Differences in Agricultural Profitability, Government Payments, and Farmland Values: Implications of the DuPont Expansion.? Agricultural Finance Review 69(1)(May 2009): 49-66.
Moss, Charles B. and Grigorios Livanis. -Implementation of Stochastic Dominance: A Nonparametric Kernel Approach.? Applied Economics Letters 16(15)(October 2009): 1517-22.
Castillo, Maria-Jose, Maria Pilar-Useche, and Charles B. Moss. -Missing Agricultural Price Data: An Application of Mixed Estimation.? Applied Economics Letters (In Press).
Donnet, Laura, Dave Weatherspoon, and Charles B. Moss. -Tracking Food Product Differentiation by Quality Ratings: A Cross-Entropy Analysis of Specialty Coffee E-Auctions.? Journal of Agricultural Economics 6(1)(February 2010 - In Press).