Faculty
Directory Details
[Return to Previous Listing]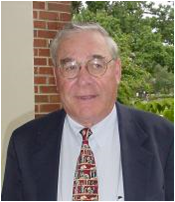 Andrew Schmitz
Professor and Eminent Scholar, Food and Resource Economics, University of Florida
Phone: (392) 182-6ext. 415
1130 MCCB
P.O. Box 110240 IFAS
Gainesville, FL 32611-0240
http://www.fred.ifas.ufl.edu/directory/schmitz-andrew.shtml
Education:
Ph.D. University of Wisconsin, 1968
Research Interests:
International Trade, Industrial Organization, Marketing, Policy
Publications List:
Javelosa, Josyline, and Andrew Schmitz, Costs and Benefits of a WTO Dispute: Philippine Bananas and the Australian Market, The Estey Centre Journal of International Law and Trade Policy 7,1(2006):58-83. Moss, Charles B., Andrew Schmitz, and Troy G. Schmitz, First-generation Genetically Modified Organisms in Agriculture, Journal of Public Affairs 6(2006):46-57. Schmitz, Andrew, Troy G. Schmitz, and Frederick Rossi, Agricultural Subsidies in Developed Countries: Impact on Global Welfare, Review of Agricultural Economics 28,3(2006):416-425. Schmitz, Andrew, James L. Seale, Jr., and Troy G. Schmitz, The Optimal Processor Tariff under the Byrd Amendment, International Journal of Applied Economics 3,2(2006):9-20.