Faculty
Directory Details
[Return to Previous Listing]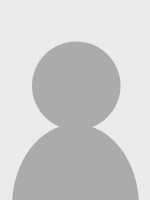 Ghatu Subhash
Professor, Mechanical and Aerospace Engineering, University of Florida
Phone: (352) 392-7005
Fax: (352) 392-7303
129 NEB
PO Box 116250
Gainesville, FL 32611-6250
http://www.mae.ufl.edu/facultylist/ShowData.php?ID=94
Education:
Ph.D., 1991, University of California San Diego
Research Interests:
1. Modeling the deformation behavior of advanced materials;
2. Dynamic multiaxial response of structural ceramics, foams, bulk metallic glasses, composites and nanostructured materials;
3. Nanoindentation response of multi layered ceramic thin films; and
4. High strain rate response, dynamic hardness and scratch resistance of advanced materials.