Faculty
Directory Details
[Return to Previous Listing]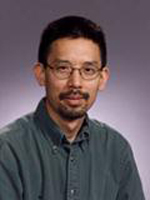 Toshikazu Nishida
Associate Professor, Electrical and Computer Engin, University of Florida
Phone: (352) 392-6774
Fax: (352) 392-8671
Department of Electrical and Computer Engineering
223 Benton Hall, P.O. Box 116200, Gainesville, Florida 32611-6200
Education:
Ph.D. Electrical and Computer Engineering, University of Illinois, Urbana, IL 1988
Research Interests:
Solid-state MEMS sensors and actuators, transducer noise, strained semiconductor devices, and reliability physics of submicron VLSI transistors. Leveraging energy conversion mechanisms employed in sensors to convert environmental energy into useable energy for self-powered sensors to monitor equipment health such as hydrogen networks.

Dr. Nishida is a co-founder of the Interdisciplinary Microsystems Group (IMG), a multi-departmental research group at the University of Florida with over forty graduate students and five faculty members, investigating fundamental transduction physics and design of instrumentation-grade sensors. The research encompasses design, simulation, micromachining and nanofabrication, characterization, and calibration. The research program has been supported by NASA, ONR, AFOSR, ARO, NSF, SRC, and industry. He has published over 60 technical papers with his students and colleagues. He is a member of the ASME MEMS Technical Review Committee.