Faculty
Directory Details
[Return to Previous Listing]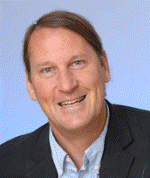 Andy Opel
Associate Professor and Media Production Area Head, School of Communication, Florida State University
Phone: (850) 644-8768
Fax: (850) 644-8642
C3100 UCC
MC:2664
600 W. College Avenue
Tallahassee, FL 32306
Education:
Ph.D. Mass Communication, University of North Carolina
Research Interests:
I am interested in the intersection of social movements and media. This includes a broad range of alternative media from user-generated content, citizen journalism, community radio, and the micro media of signs and street puppets. At the same time, I am interested in how these nontraditional venues influence and cross over into the commercial mainstream media and how media policy shapes this cross-fertilization.
Publications List:
Proffitt, Jennifer; Opel, A.; Gaccione, J. (2009). Taking Root in the Sunshine State: The Emergence of the Media Reform Movement in the State of Florida. Journal of Communication Inquiry. 33(4), pp 318-336
Opel, Andy. (2008). From Water Crisis to Water Culture: An Interview with Vandana Shiva. Cultural Studies. 22(3-4), pp 497-507
Opel, Andy. (2006). Corporate Culture Keeps Nature Regular: Super-Citizens, Media and the 'Metamucil and Old Faithful' Ad. Capitalism Nature Socialism, 17(3), pp. 100-113.
Elmer, Greg & Opel, A. (2006). Surviving the Inevitable Future: Preemption in the Age of Faulty Intelligence. Cultural Studies. 20(4-5), pp. 477-492.
Opel, Andy & Templin, Rich. (2005). Is Anybody Reading This? Indymedia and Internet Traffic Reports, Transformations, 10, special issue on alternative media. Read Article Online.