University Leads
FESC's University Leadership consists of representatives of the 12 State University System institutions and a member from the Florida Office of Energy. The FESC Oversight Board also plays an active role in FESC university leadership.

Members: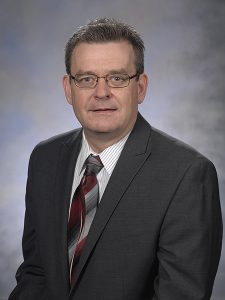 Dr. David Norton, Interim Director
David P. Norton, Ph.D., became vice president for research at the University of Florida in January 2012. He had served as associate dean for research in the UF College of Engineering since 2009. He is also a professor in the Department of Materials Science and Engineering.
Dr. Norton came to UF in 2000 after 11 years at Oak Ridge National Laboratory. His research interests primarily focus on electronic, photonic and magnetic thin film materials. He has published more than 300 articles in refereed journals and books, presented numerous invited papers and lectures at national and international conferences, and organized conferences and workshops in the areas of electronic oxides and laser processing. He is a Fellow of the American Vacuum Society, the American Physical Society and the American Association for the Advancement of Science, and a member of the Materials Research Society and the Electrochemical Society.
Dr. Norton conducted his undergraduate and graduate studies within the Department of Electrical and Computer Engineering at Louisiana State University, receiving his doctorate in 1989.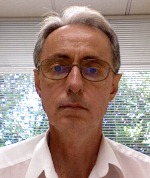 Charles Weatherford, Professor and Chair, Department of Physics, Florida A&M University
Dr. Weatherford's group performs theoretical and computational research in atomic, molecular, condensed matter, and plasma physics. They are interested in bound-state and continuum processes describing electron collisions with atoms and molecules, atomic ion collisions with atoms and molecules, and single photon and laser interactions with atoms and molecules. In particular, they are interested in laser quantum control of atoms and molecules for remote sensing of nuclides, explosives, and drugs.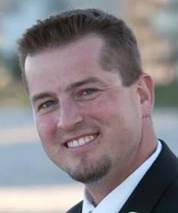 Gabriel M. Alsenas, M.Sc.O.E., Director, Southeast National Marine Renewable Energy Center, at Florida Atlantic University
Gabriel Alsenas serves as a director for the Southeast National Marine Renewable Energy Center at Florida Atlantic University (FAU). He supports the Marine and Hydrokinetic Energy Research & Development activities at FAU and assists FAU's research pillar Directors with the setup, promotion, development, and performance management of core facilities.
Florida Gulf Coast University: TBD
Osama A. Mohammed, Professor and Associate Dean of Research, Director Energy Systems Research Laboratory, Florida International University
Professor Mohammed received his Master and Doctoral degrees in Electrical Engineering from Virginia Tech in 1981 and 1983, respectively. He has performed research on various topics in power and energy systems in addition to computational electromagnetics and design optimization in electric machines, electric drive systems and other low frequency environments. He performed multiple research projects for several Federal agencies since 1990's dealing with; power system analysis, physics based modeling, electromagnetic signature, sensorless control, electric machinery, high frequency switching, electromagnetic Interference and ship power systems modeling and analysis. Professor Mohammed has currently active research programs in a number of these areas funded by DoD, the US Department of Energy and several industries.Professor Mohammed is a world renowned leader in electrical energy systems and computational electromagnetics. He has published more than 350 articles in refereed journals and other IEEE refereed International conference records. He is an elected Fellow of IEEE, an elected Fellow of the Applied Computational Electromagnetic Society, the recipient of the prestigious IEEE Power and Energy Society Cyril Veinott electromechanical energy conversion award, the 2012 outstanding FIU research award, and author of book chapters.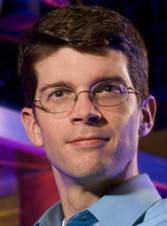 William S. Oates, Professor, Department of Mechanical Engineering, Florida State University
Dr. Oates received his Ph.D. in Mechanical Engineering from Georgia Institute of Technology in 2004. He spent two years as a post doctorate researcher in the Department of Mathematics at North Carolina State University from 2004-2006. He joined the Department of Mechanical Engineering at Florida State University (FSU) in 2006. He is also an associated faculty with the graduate program in Materials Science at FSU. His research interests include experimental and theoretical solid mechanics, simulation of functional materials across quantum to continuum scales, and nonlinear control of smart materials and adaptive structures. He has received the ASME Gary Anderson Early Achievement Award, the NSF CAREER Award, and the DARPA Young Faculty Award.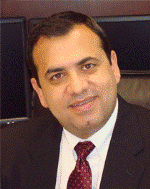 Issa Batarseh, Ph.D., Professor and Director, Department of Electrical Engineering and Computer Science, University of Central Florida
Dr. Issa Batarseh is a Professor and Chair of the Department of Electrical Engineering and Computer Science at the University of Central Florida (UCF). He received the Ph.D., and M.S. in Electrical Engineering and the B.S. in Computer Engineering and Science from the University of Illinois at Chicago in 1983, '85 and '90, respectively. Dr. Batarseh was a visiting Assistant Professor at Purdue University, Calumet, from 1989 to 1990 before joining UCF in 1991.
Dr. Batarseh's power electronics research focuses on the development of advanced systems for solar energy conversion to improve cost, power density, efficiency and performance. The research includes the analysis and design of high frequency dc-ac inverters, resonant converter topologies; low-voltage dc-dc converters, small signal modeling and control of PWM and resonant converters; power factor correction techniques; power electronic circuits for distributed power systems applications. He has published several patents, and many journal and conference papers and a textbook entitled Power Electronic Circuits in 2003 with John Wiley.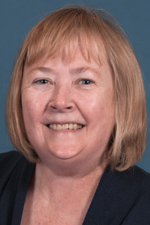 Colleen McCann Kettles, JD, Acting Director, Energy Systems Research and Education Division, FSEC Energy Research Center, University of Central Florida
Colleen Kettles is the Acting Director of the Energy Systems Research and Education Division at the Florida Solar Energy Center. She has more than 35 years of legal and policy research, program development and implementation in the fields of solar energy, energy efficiency, and alternative fuel vehicles.  She serves as an instructor in the area of solar energy policy and trade regulation at workshops and short courses. Colleen is a graduate of the University of Florida College of Law and is a member of the American Bar Association and the Florida Bar and its Energy Committee. She represents FSEC on the Building Officials Association of Florida, Smart Electric Power Association Community Solar Working Group, Interstate Renewable Energy Council, the Florida Solar Energy Industries Association, and the Florida Energy Workforce Consortium.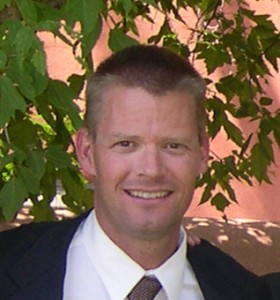 John Kantner, Ph.D. Assistant Vice President for Research, University of North Florida
John Kantner, Ph.D., joined the University of North Florida in August 2013 as the Assistant Vice President for Research. Prior to that, he was Vice President for Academic & Institutional Advancement at the School for Advanced Research in Santa Fe, NM, an independent center for research in the social sciences and humanities. From 1999 to 2006, Dr. Kantner was a faculty member in the Department of Anthropology & Geography at Georgia State University in Atlanta, where he achieved the rank of associate professor with tenure prior to his departure. Dr. Kantner received his doctorate from the University of California-Santa Barbara, where he studied archaeology, anthropology, geography, geochemistry, and evolutionary theory.His research focuses on the archaeology of ancient societies, with a particular interest in the processes by which complex social and political regional institutions emerged from communities of comparatively simple horticulturists. His research is explicitly comparative, and he has collaborated on projects throughout the United States, as well as in Costa Rica and Peru. In addition to several books, Dr. Kantner's research appears in journals such as Human Nature,Journal of Anthropological Archaeology, Journal of Anthropological Research, Journal of Archaeological Research, Journal of Archaeological Science, and Historical Archaeology.
D. Yo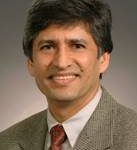 gi Goswami, Ph.D., Co-Director, Clean Energy Research Center,
John and Naida Ramil Professor, College of Engineering, University of South Florida
Dr. Goswami received his MS and PhD in Mechanical Engineering from Auburn University. He is Editor-in-Chief of the Solar Energy journal, and Advances in Solar Energy: Annual Review of Research and Development. Within the field of Renewable Energy he has published as an author or editor of 16 books, 12 book chapters, 4 conference proceedings and over 200 refereed technical papers. He also holds 14 US patents and 1 world-wide patent. Dr Goswami has chaired a number of task forces to advise the U.S. Congress and the federal administration on energy policy. He has given invited testimonies on energy policy matters to the US Congress and the United Nations. Dr. Goswami has also served as an advisor on Energy matters to the Government of India and the World Bank.
Dr. Goswami is a recognized leader in professional scientific and technical societies. He has served most recently as the President of the International Solar Energy Society (ISES), and a Governor of ASME-International (2003-2006). In the past he has served as a Senior Vice President of ASME, Vice President of ISES and President of the International Association for Solar Energy Education (IASEE, 2000-2002).
He is a recipient of the Frank Kreith Energy medal and John Yellott Award for Solar Energy from ASME, the Farrington Daniels award from the International Solar Energy Society (ISES), the Charles Greely Abbott award, and Hoyt Clark Hottel award of the American Solar Energy Society (ASES), and more than 50 awards and certificates from major engineering and scientific societies.
G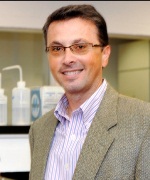 eorge Philippidis, Ph.D.,Associate Professor, Sustainable Energy, Patel College of Global Sustainability, University of South Florida
Dr. Philippidis is President of the consulting firm Advanced Biofuels Corporation and has over 20 years of experience in leading strategic business units in advanced biofuels and renewable energy.
In 1989 Dr. Philippidis joined the National Renewable Energy Laboratory (NREL) of the Department of Energy, where he directed a joint venture with Amoco Corporation in biofuels development. In 1996 he became Business Director at a subsidiary of Thermo Fisher Corporation, a Fortune 500 company, where he commercialized composite products. In 2002 he joined the Applied Research Center at Florida International University, where he created and directed the Center's energy business.
Dr. Philippidis leads the development and commercialization of cellulosic and algal biofuels, drop-in fuels, and value-added chemicals, as well as the integration and deployment of renewable energy systems. He works closely with the private sector, venture capital firms, and equity investors to bring clean technologies to the market place. He advises US and international companies and governments on biofuels and renewable power technologies, energy policy and trade, public-private partnerships, market development, intellectual property management, and project financing.Dr. Philippidis holds a Ph.D. in Chemical Engineering and an MBA. He has authored numerous articles and book chapters, has given several presentations and media interviews, and holds 11 US and world patents in cleantech.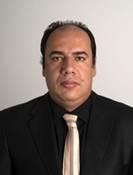 Dr. Tarek Youssef, Assistant Professor, Electrical and Computer Engineering, University of West Florida
Dr. Youssef, received his Ph.D in Electrical and Computer Engineering from Florida International University in 2017. He worked as a researcher in several projects funded by the department of energy (DoE) and the office of naval research (ONR). Dr. Youssef joined UWF in 2018 after working as a postdoctoral at Florida International University for one year. His research interests focus on cyber-physical security, energy management and intelligent control of smart grid.
Florida Polytechnic University: TBD